Summary
Haemin Sunim, the author of "The Things You Can See Only When You Slow Down", is a famous Buddhist teacher in Seoul. This is his first book that had sold more than 3 million copies and translated to 35 different languages. The book itself is full of spiritual advice, with various themes, such as:
Rest (Why Am I So Busy? When Life Disappoints Rest a Moment)
Mindfulness (Befriend Your Emotions; When You Are Feeling Low)
Passion (Temper Your Eagerness; Being Right Isn't Important, Being Happy Together Is)
Relationship (The Art of Maintaining a Good Relationship; The Journey of Forgiveness)
Love (First Love; I Love Your Ordinariness)
Life(Do You Know Kung Fu?; Three Liberating Insights)
The Future (One Word of Encouragement Can Change the Future; When You Look for Your Calling)
Spirituality (Long-Lost Cousins; Two Spiritual Paths in One Family)
Each chapter begins with an opening story before going into a collection of short quotes/wisdom words that pretty much related to our daily life.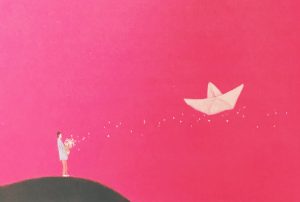 Review
Like other good self-improvement books, this is a  good book to be read and read again especially when you are feeling low, anxious, or just need some wise words.  It is a book full of short reflections and inspirations. When I was reading it, there are several times I found myself nodding and thinking of similar situations. 
Read it in a quiet place, or before you go to bed, or before you start your morning routine!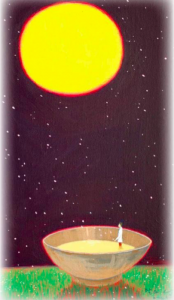 Also, I love the illustration of this book, they are very calming and beautiful (made by Korean artist YoungCheol Lee)
Here are several examples of quotes that deeply relatable for me:
Choose happiness, not success, as your life's goal. If you become successful but aren't happy, then what is the point?

My dear young friend, please don't feel discouraged just because you are slightly behind. Life isn't a hundred-meter race against your friends, but a lifelong marathon against yourself. Rather than focusing on getting ahead of your friends, first, try to discover your unique color.

Do not turn down too many opportunities. If you insist you need more preparation, you may not be invited again when you finally feel ready. You are Ready. You can take up the challenge.
Book Rating
4 from 5 stars
Writer: Haemin Sunim 
Publisher: Penguin Book
Year: 2017